Let us guide you on an unforgettable Safari
Our beautiful Zimbabwe has such flora, fauna and cultural diversity, the choices are endless. Check out our Photo Gallery for some tantalizing images of the special places and creatures in our latest adventure.
Sean Hind will privately guide you on a photographic safari of a lifetime.
Let him show you around this beautiful country to discover its many famous and not so famous treasures. Whether you are interested in the feathered creatures or the four legged kind, fishing, walking, mountain biking or a bit of history, Zimbabwe has something to offer everyone.
So beginning of March 2022, I decided to go up to East Africa to see what safaris are like up there, Needless to say, I
Read More »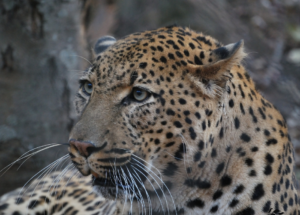 These creatures are by far the most exciting to see in the bush, usually because they are so elusive and you feel sooooo lucky to
Read More »
There is excitement in the air here at home this week, as the beginning of the guiding season approaches. Bush clothes are taken out of
Read More »
Safaris I Can See is an owner run photographic safari company dreamt up by Sean and Sara Hind. Their passion for the Zimbabwean bush, has driven them to want to inspire visitors and locals alike, to see the magic and beauty it offers.